To insure or not to insure?
The benefits of home and car insurance are obvious, yet many people question whether they really need removal insurance. They assume they are employing professionals and so the risk is minimal and if there is damage, then it's up to the removal company to 'make good'.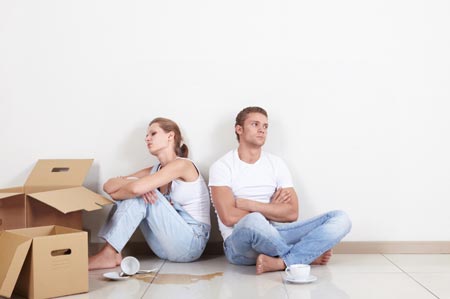 Yet when a removalist has taken all care with your goods, and you can prove no negligence on their part, you do not have a claim against the company if something does not arrive in the same condition it left your home.
Removal insurance is to cover those events which are:
not predicted or expected
not due to negligence on the part of the carrier
to protect you against loss or damage by another party who is not insured
"Insurance is simply peace of mind".

Robert Kiyosaki - Rich Dad's Guide to Investing
Aren't I already insured with my Home Contents policy?
Your home contents insurance policy may not cover your contents whilst being moved. Some policies may give you a limited cover but not fully cover your goods in a very important area such as 'accidental breakage. This is when the removalist has taken all care to wrap and transport the goods, and there has been no negligence yet the goods are broken or damaged.
Be sure to ask your home contents insurer if your policy covers 'accidental breakage' in the policy.
"It is better to be safe than sorry. Insurance is an important part of any move involving your worldly possessions. Some factors will always remain beyond the control of even the most dedicated and careful removalists".

The Australian Women's Weekly, in an article entitled "Moving House"
Our staff are FSRA accredited and can answer questions you have on insurance. Please give us a call on 02 43 40 1613 to discuss